Our Featured Science Product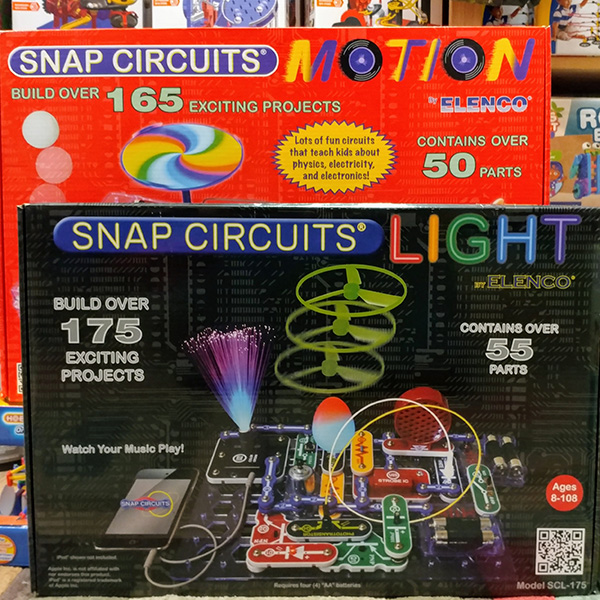 Snap Circuits by Elenco
These amazing kits allow kids to explore the simplicity and extensive detail involved in electronics. Each kit has over a hundred projects to complete with very simple instructions to help enable all of us to understand the circuitry and physics involved within the complex universe of electronics.
Our science section is jam packed with activities for kids to explore like: solids, liquids, gases, solar power, electrical circuits, the anatomy of a frog and so much more!
Understand Brounelli's principle by building a recycling pump or study the engineering genius of ants with your own ant farm.
There is so much to explore in the World of Science available at Woodbury Mountain Toys!